FEAR LESS. BUILD MORE. Screenprinted Poster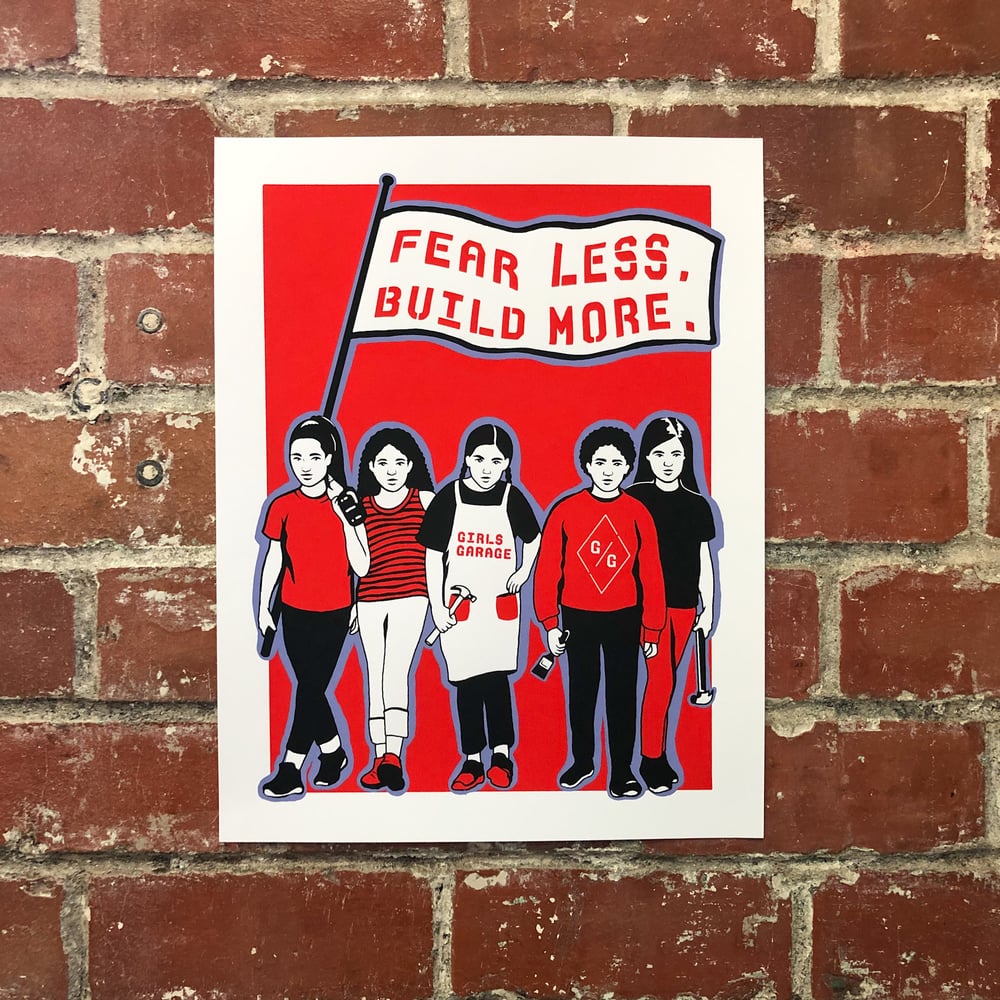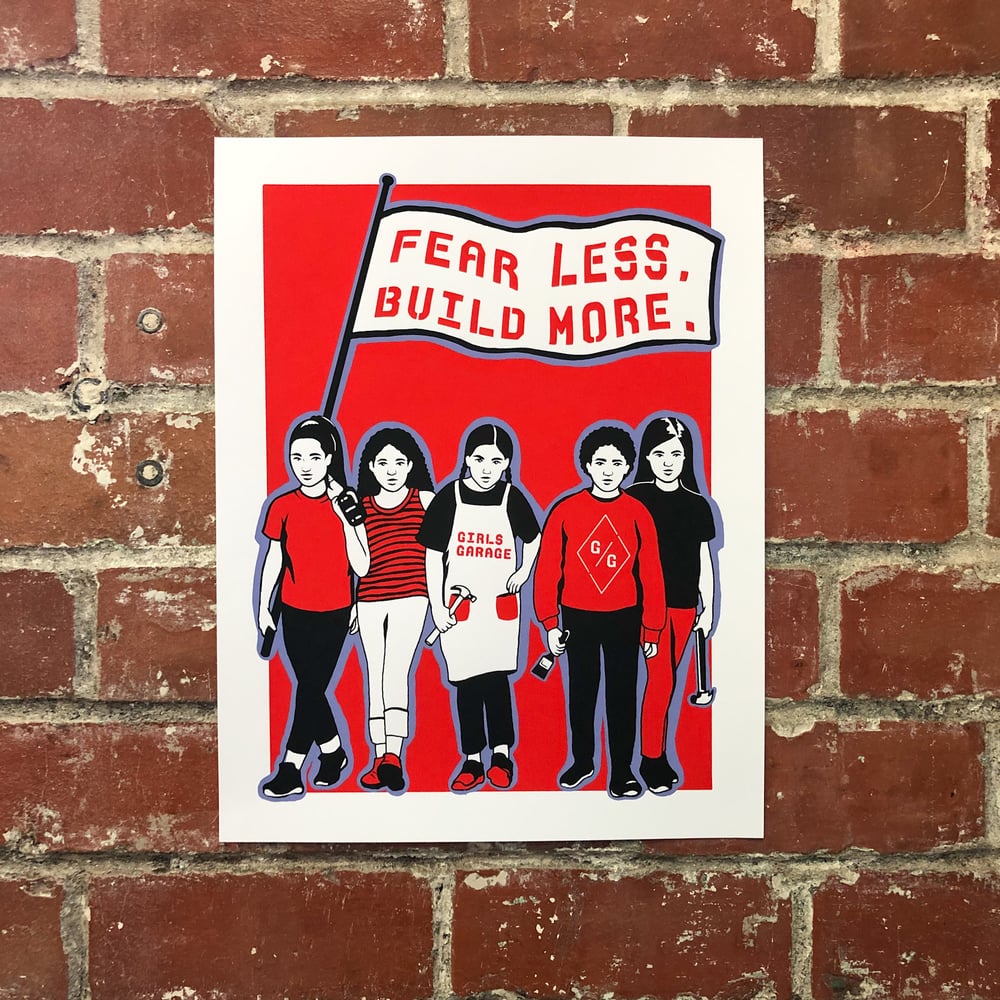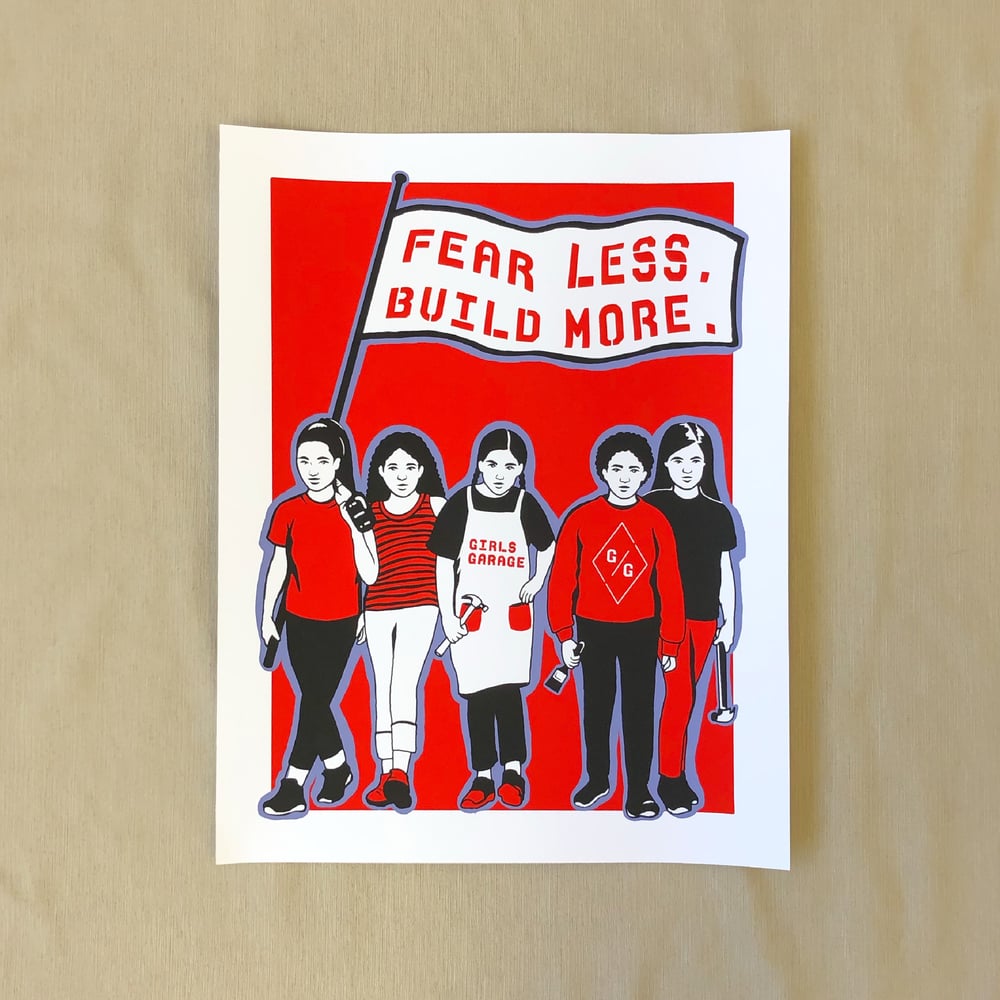 By Malaya Conui
Inspired by a photograph of our younger girls marching down the block carrying power tools, Malaya Conui, recent graduate of our Protest + Print program, created this powerful image. Malaya used our bold brand colors and slogan to craft a screenprinted poster that will hang on your wall proudly. The next generation of girls and womxn are building the world they want to see!
Specs:
Materials: Paper, screenprint Ink, signed by the artist
Size: 14" x 18", ships in large poster tube
Created: 2020
About the artist:
Malaya Conui is a young visual artist and student from Oakland, California. Her work, both in art and community organizing, focuses on Asian American identity, representation, education, social justice, and community building. Conui's primary mediums are painting, screen printing, and digital design. She has recently graduated from Oakland School for the Arts and is currently attending UCLA.