HOPE. Mirrored Sculpture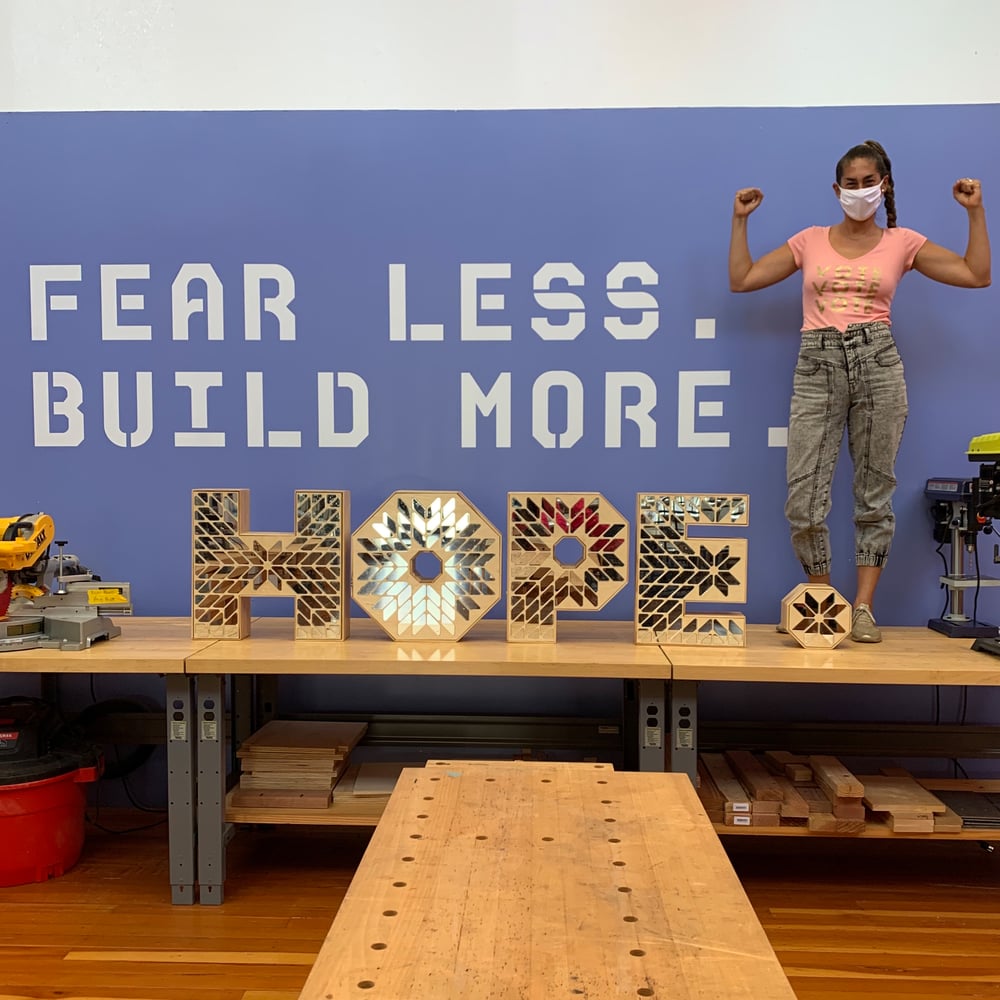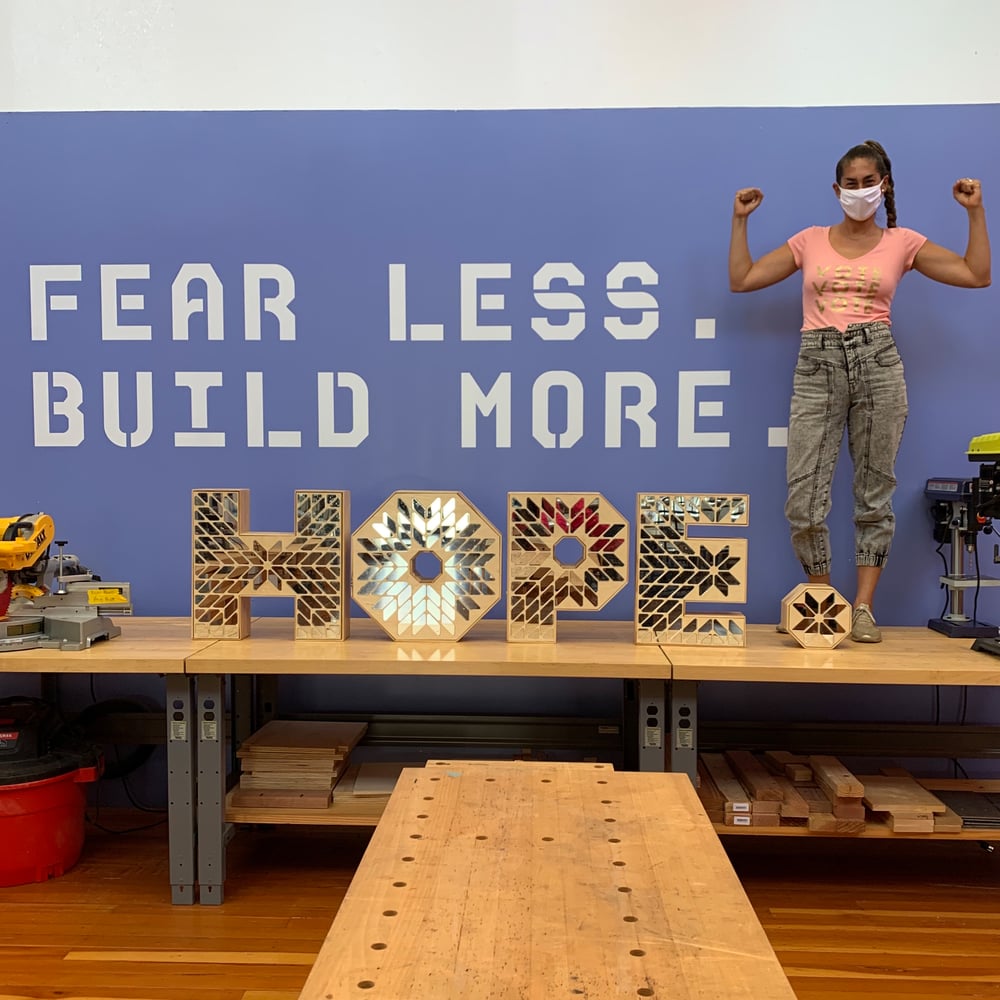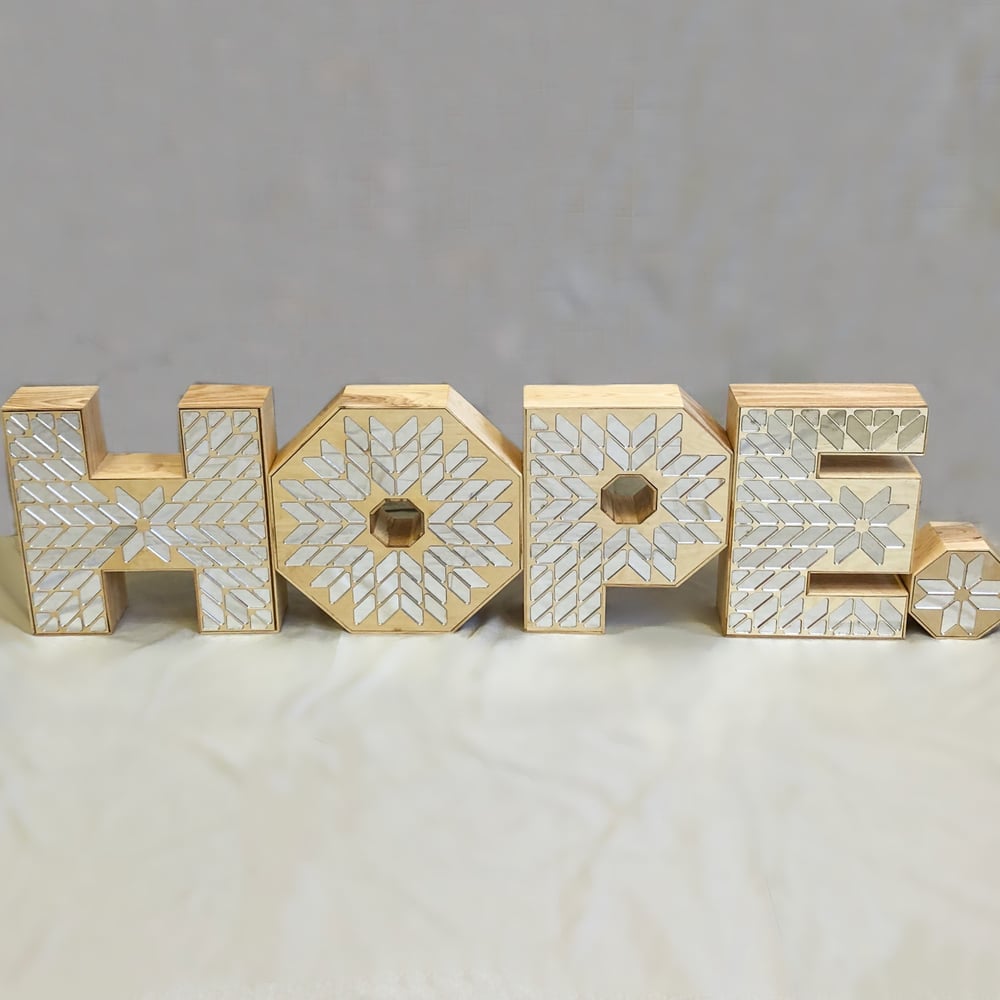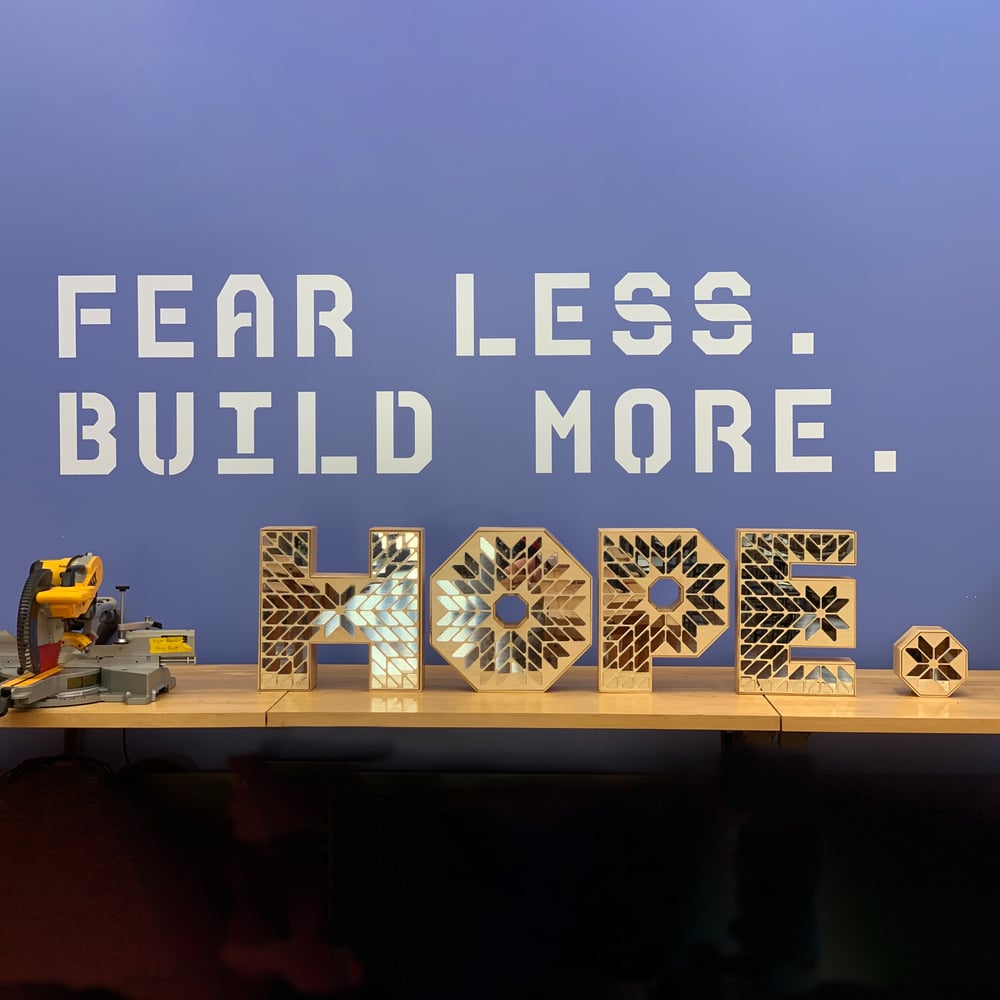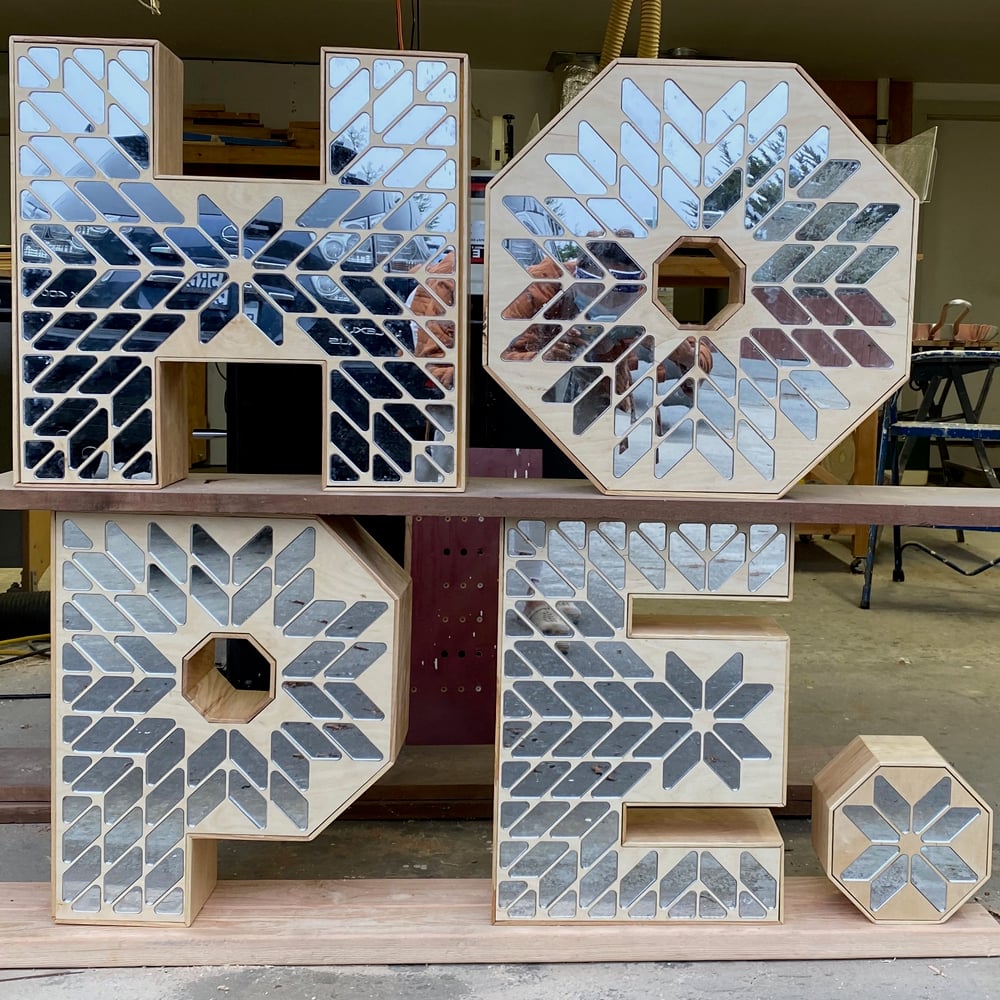 By Ana Teresa Fernández
We are honored to collaborate with renowned artist Ana Teresa Fernández on this one-of-a-kind, intricate, and graphic sculpture. Ana Teresa, in conversation with our recent Girls Garage graduate Keiani Allen, chose the word "HOPE" to represent an important current sentiment and message. Then Ana Teresa got to work, creating this large typographic sculpture out of CNC-cut wood and inlaid mirror. The radiating star-shaped layout of the mirrors draws inspiration from Native American quilts, in which the star represents the North Star and a sense of grounding and reflection. The mirrored surface asks the viewer to reflect their own place within the world, and the larger atmosphere, questioning how to embody hope every day. This large three-dimensional sculpture consists of five hand-constructed elements (4 letters plus a period) that have mirrors tiled into the wooden faces on both front and back. A perfect piece for your mantle,
HOPE.
can be displayed in a line or stacked. Don't miss this opportunity to own a piece of Ana Teresa Fernández's powerful work.
25% of the work's proceeds will go directly to Keiani Allen, our Girls Garage graduate and young artist, who is a freshman at NYU studying engineering. The remainder of the proceeds will support our free programs for teen girls, helping us to fund building materials and instructor salaries year-round.
Specs:
Materials: Wood and Mirrored Acrylic
Size: Each letter is approximately 18" x 24"
Created: 2020
About the artist:
Ana Teresa Fernández's work explores the politics of intersectionality through time-based actions and social gestures, translated into masterful oil and gouache paintings, installations and videos. Operating formally at the intersection of land art, performance and history painting, Fernandez mines 21st-century feminism, post-colonial landscapes, and the psychological barriers to empathy. Fernández has exhibited at institutions including the Arizona State University Art Museum, Phoenix; Denver Art Museum, CO; Grunwald Gallery at Indiana University, Bloomington; Nevada Museum of Art, Reno; Palm Springs Art Museum, CA; Scottsdale Museum of Contemporary Art, AZ; Weatherspoon Art Museum, Greensboro, NC, among others. Her work has been collected by institutions including the Denver Art Museum, Kadist Foundation, San Francisco and Paris, Nevada Museum of Art, and Weatherspoon Art Museum, among others. More info:
anateresafernandez.com