"NEW FRAME" Reduction Linocut Print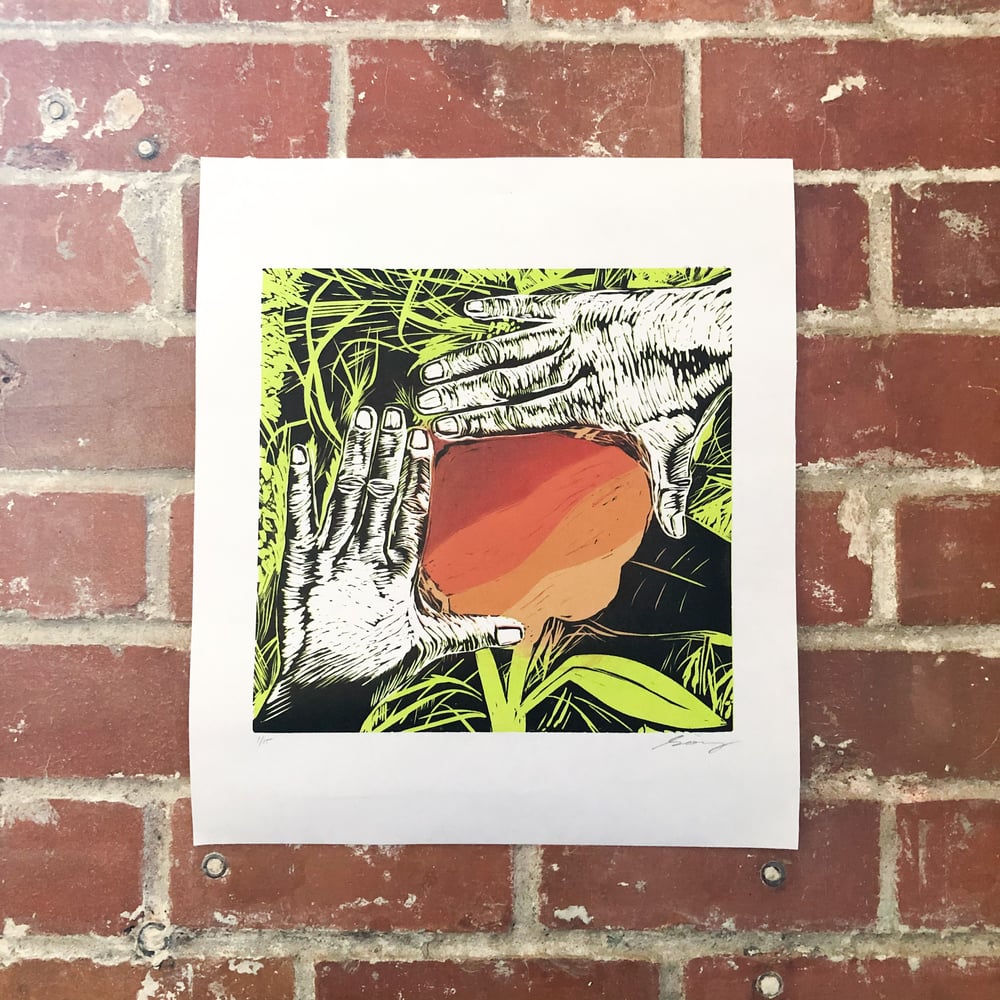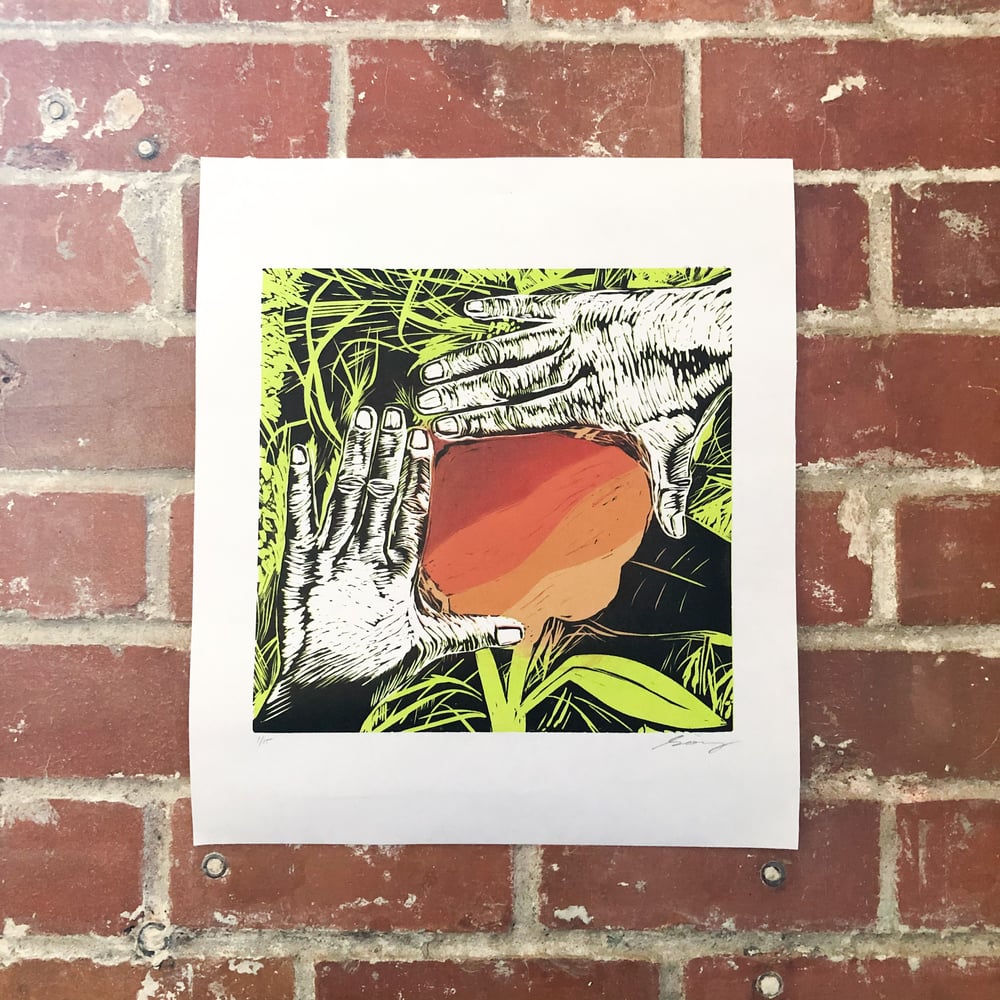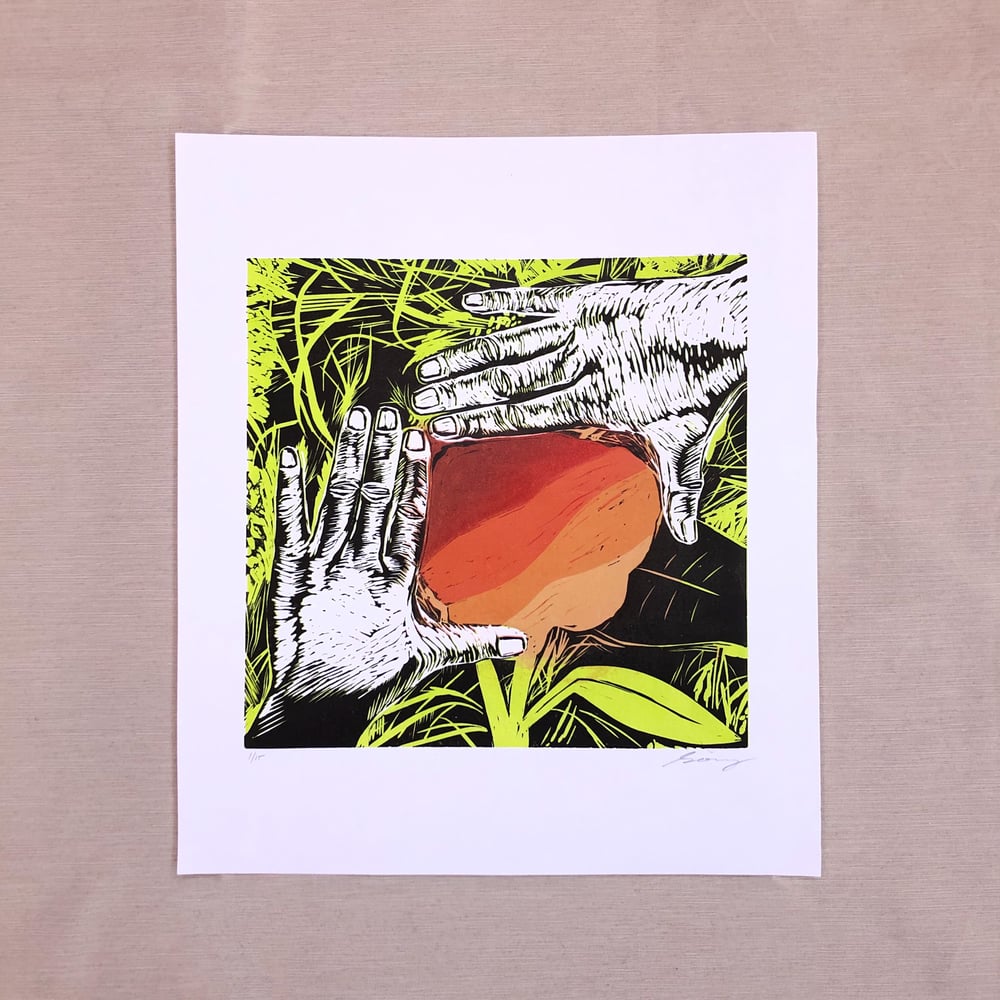 By HyeYoon Song
This intricate, layered print was made just for the Girls Garage community by our Protest + Print instructor, HyeYoonSong, as a symbol of how our hands are powerful tools for reframing how we want to see the world. Hands are often used as an extension of expression and a device to close in on a perspective, coming into focus and have the autonomy to capture what is often left outside of the frame. Hye uses a representation of her own hands to frame and call attention to the spectrum of gradients embodied in individuals, especially within the community of people of color. Prompted by her own intersectional challenges, she hopes that we as a society could embrace the beautiful complexities of many bodies who make up the plurality in our communities. This print was developed and created by a method called reduction linocut, a block printing process in which each color layer is printed from the same block and more linoleum is carved for each layer and color and printed on top of the preceding layer to achieve a multi-color composition.
Specs:
Materials: Paper, oil-based blockprint ink
Edition: Numbered signed edition of 15 Size: 15.5" x 18", ships in large poster tube
Created: 2020
About the artist:
HyeYoon Song is an interdisciplinary artist with a primary focus on printmaking, painting and sculpture. She explores landscape, identity and narrative in her work by exploring the vocabularies of print and the multiple in an unconventional and multi-disciplinary context. HyeYoon obtained a BFA from the School of the Art Institute of Chicago and a MFA at the California College of the Arts. She has recently exhibited at Embark Gallery, Minnesota Street Projects, CCA, Acción Latina Gallery, Adobe Books and more. HyeYoon has taught at various institutions like CCA, Berkeley Art Museum, Mission Cultural Center for Latino Arts, Youth Art Exchange and continues to be an arts educator in the greater Bay Area. Hye leads the Protest + Print class at Girls Garage.
www.hyeyoonsong.com