Real Wood Fake Tools - Miter Saw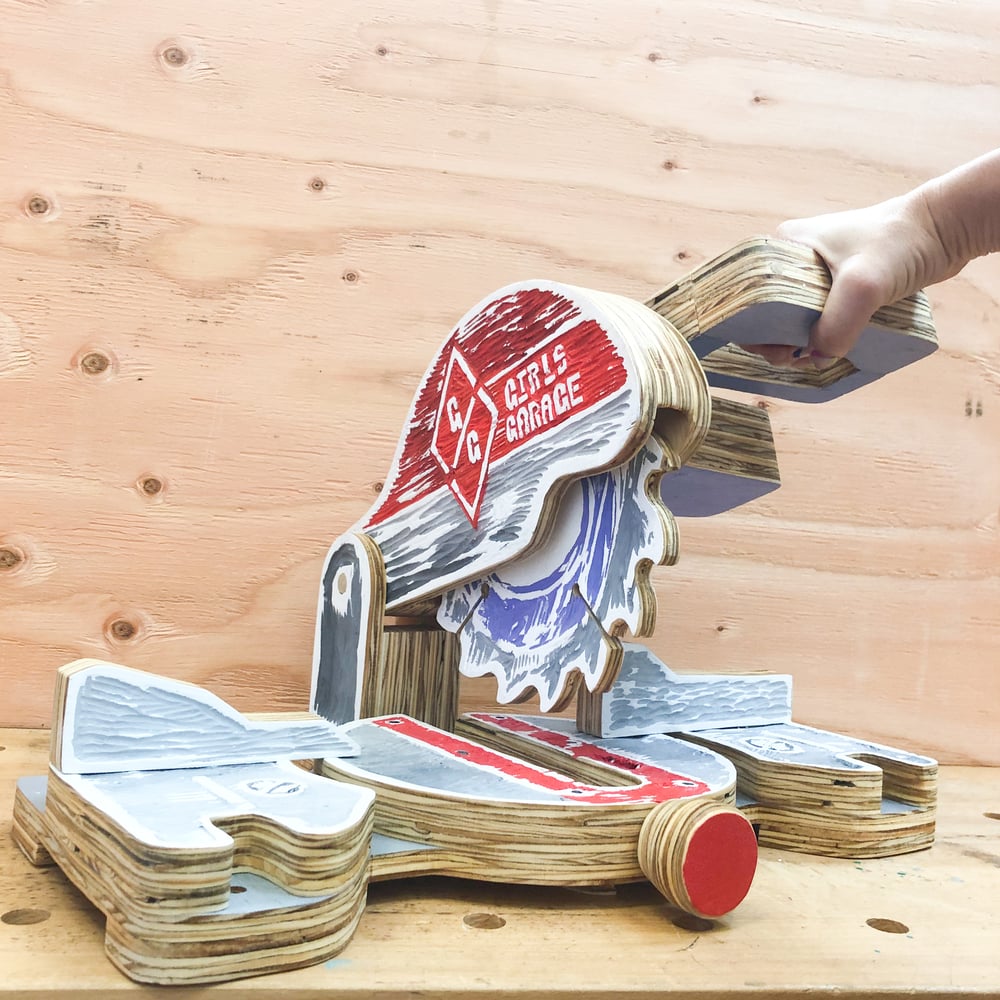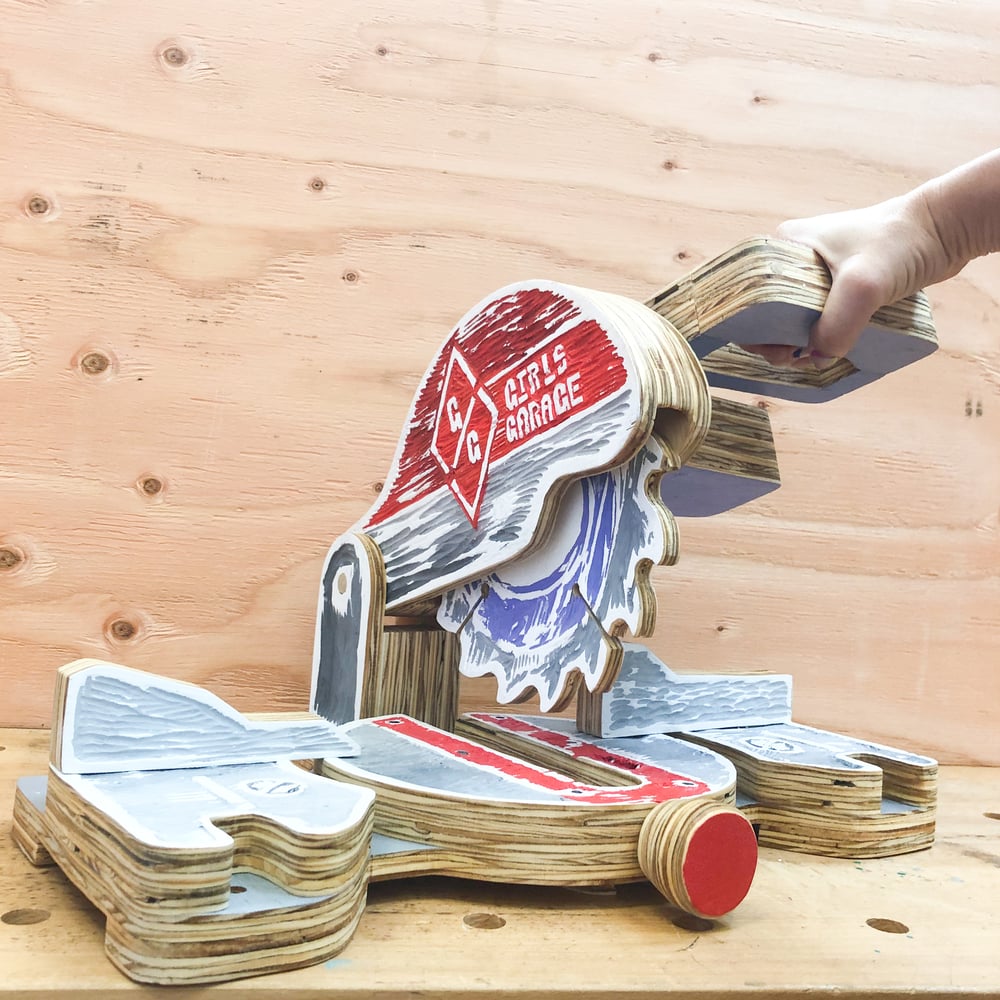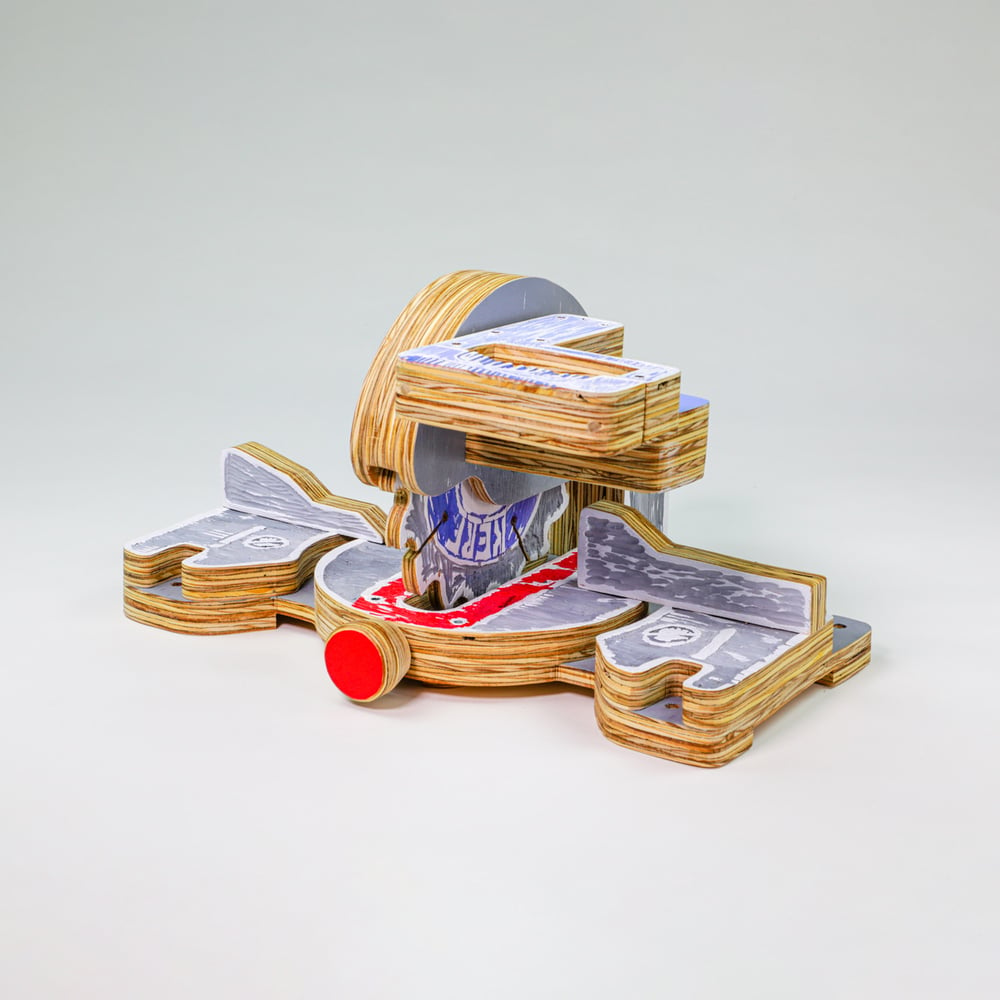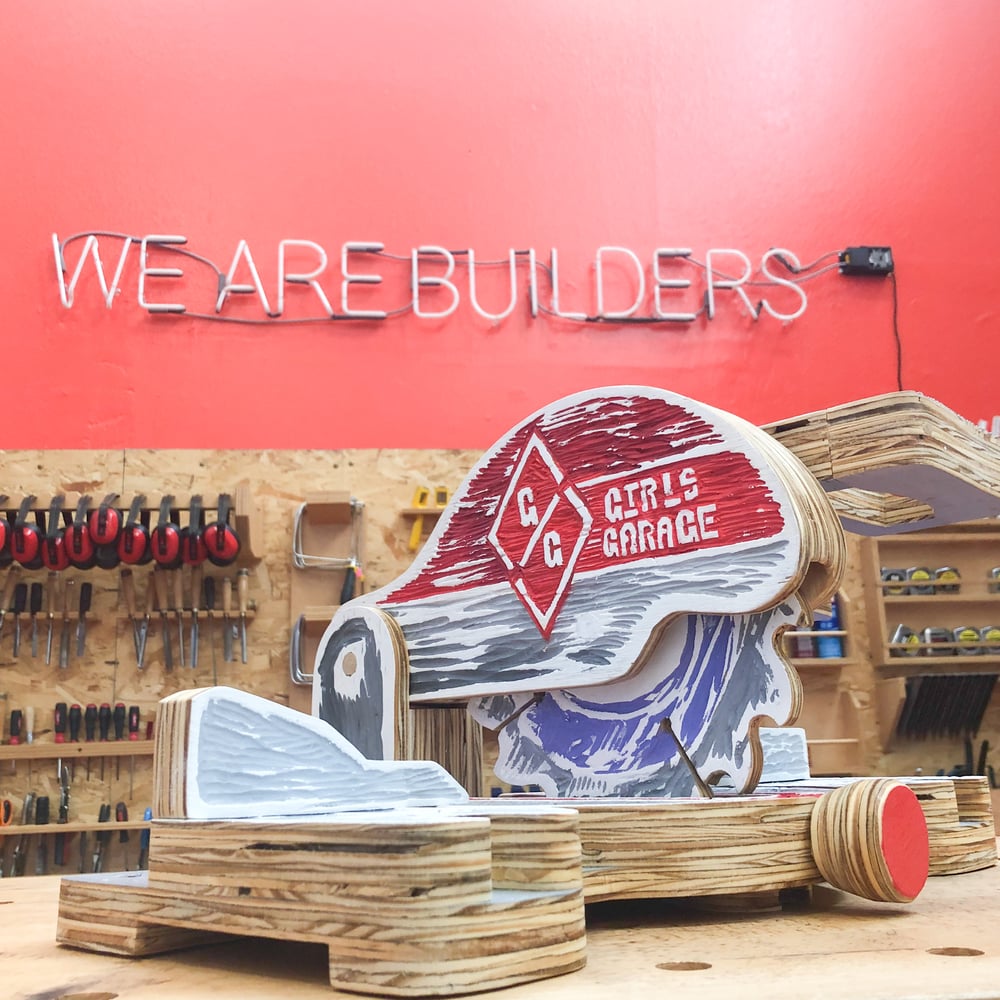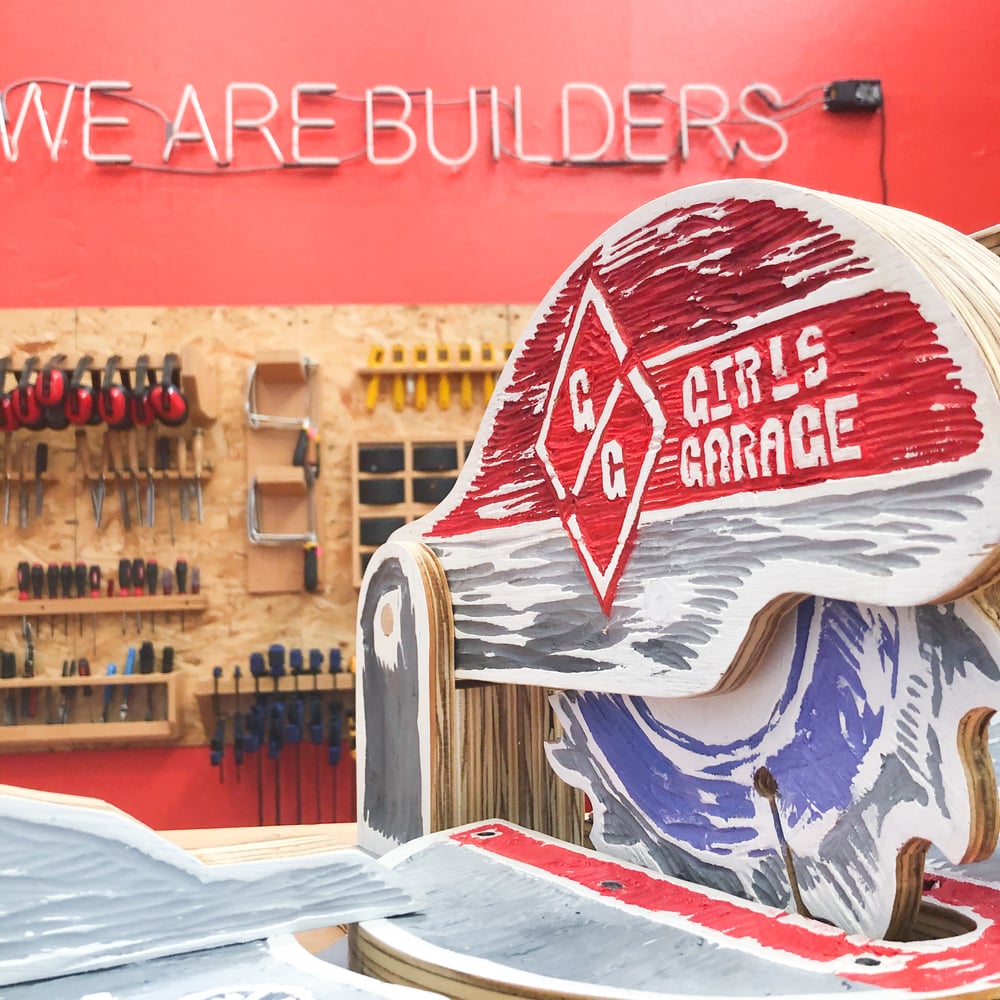 By Amanda N. Simons
Is it a toy? A tool? An art piece to admire daily? YES to all! This handcrafted wooden chop saw, with interactive parts, is a touch-worthy, fun piece of art to display (or tool for imaginary building projects). Lift the handle, squeeze the trigger, spin a blade, and chop some imaginary wood! Made from plywood and hand-carved in custom Girls Garage graphics, this fake tool was made just for you by our former carpentry instructor Amanda N. Simons.
Specs:
Materials: Plywood, steel, acrylic
Size: Almost life-size, 19" x 14" x 17" (max height when raised)
Created: 2020
About the artist:
Amanda N. Simons is a visual artist, writer, educator, safety advocate, and kid whisper. Amanda has been an ice-cream scooper, a mural painter, an English Professor, and has also taught humans of all ages painting, woodworking, welding, and how to be better, braver, safer, and more creative people. As a former carpentry and woodworking instructor at Girls Garage, Amanda has learned a thing or two from the fearless attendees and fellow educators of the life changing programming that this organization has to offer. Amanda currently lives in a forest amidst the Blue Ridge Mountains of North Carolina, and manages the sixteen studios of Penland School of Craft.
Instagram:
@amandansimons
!
Photos by Thomas J. Condon