Womanifesto Screenprinted Poster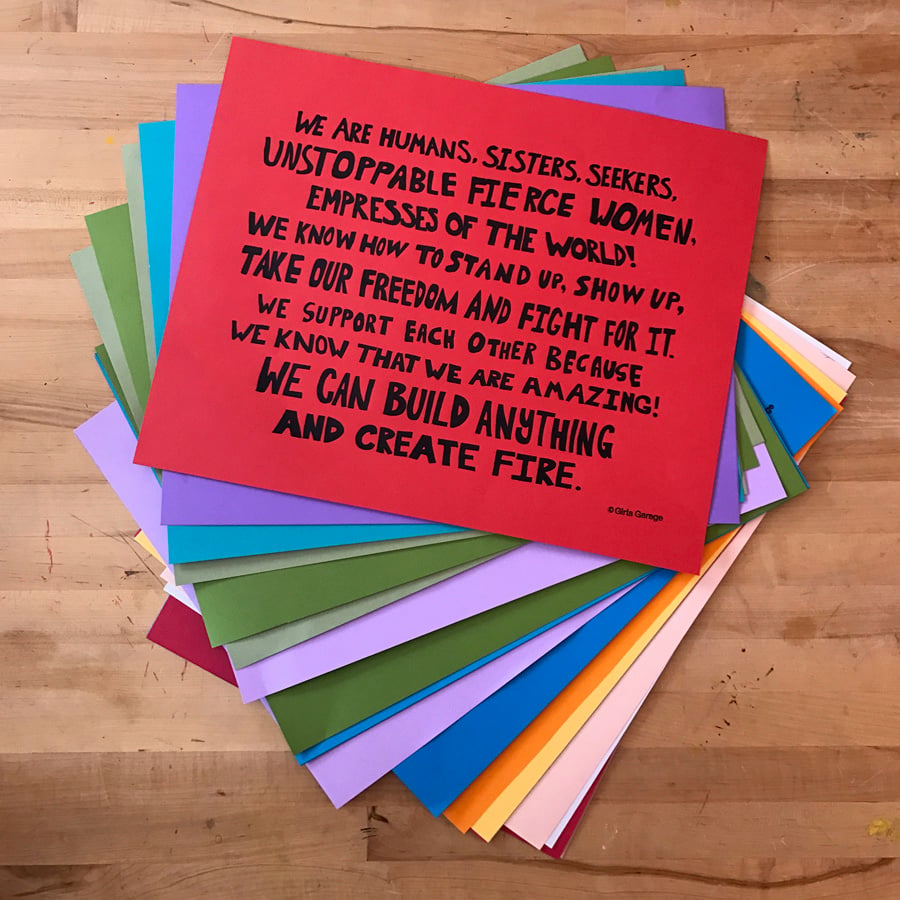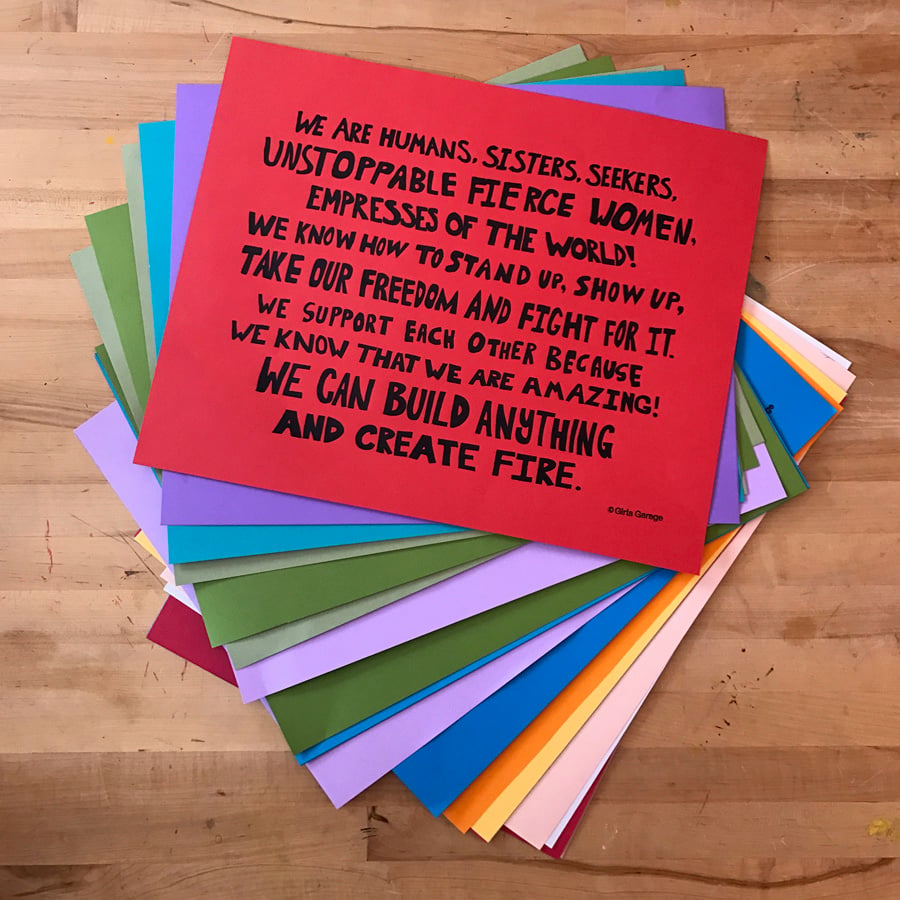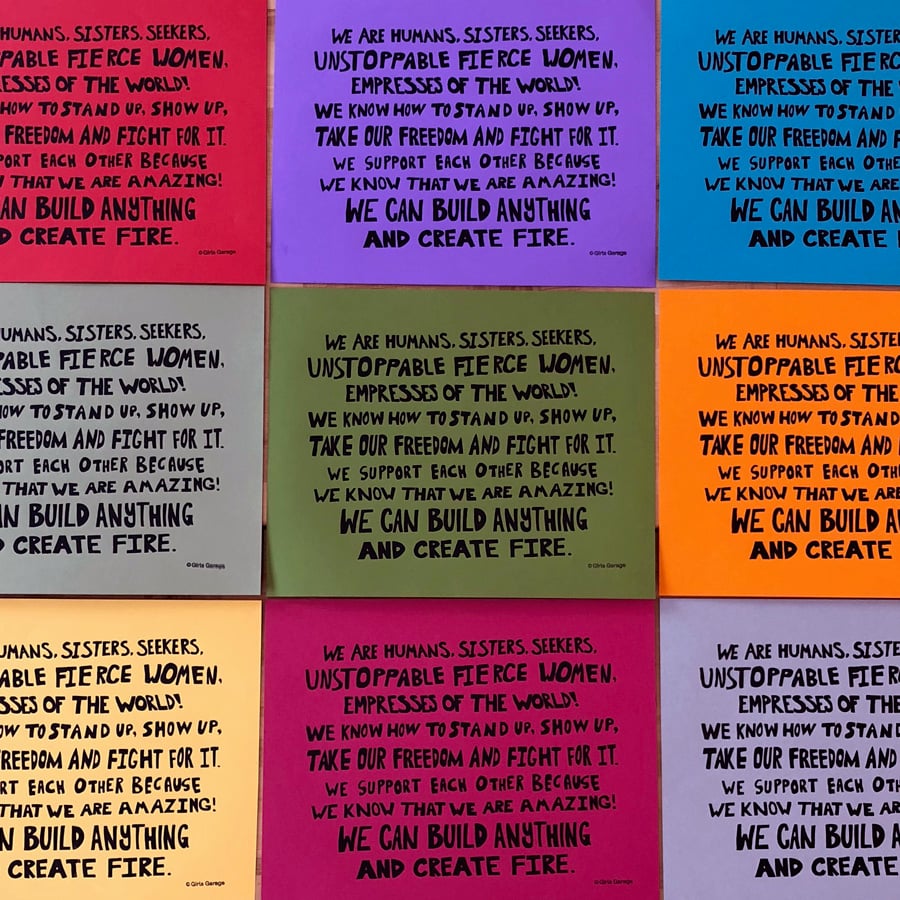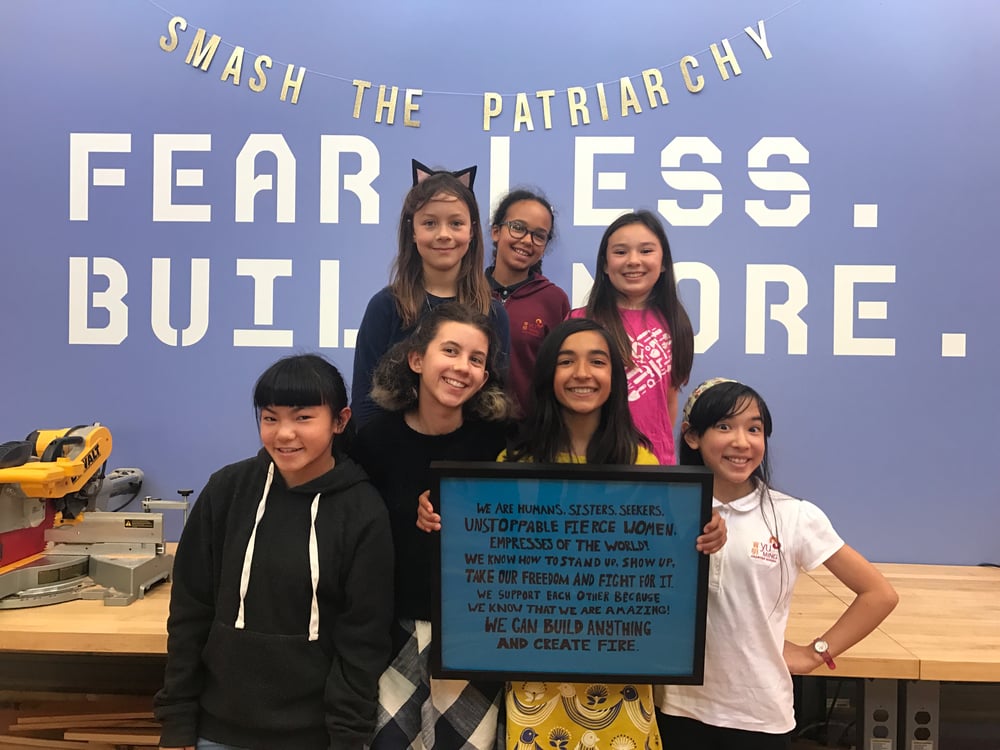 PLEASE NOTE: Only WHITE posters are still available.
7 girls from our Pop-Up Shop entrepreneurship class came together to write a 2018 Womanifesto for Girls Garage. Each girl first wrote their own manifesto, and then we combined one phrase or line from each into a powerful collective message. The posters are authored, hand-written/lettered, screenprinted, and signed by these fierce young women! And, as this is our Pop-Up Shop class, girls will equally share the net profits from all poster sales.
Limited edition of 50, 16x20" Fabriano Tiziano paper, unframed. Please note that due to the handmade nature of the pieces, there may be individual differences in each printing.
(Wo)manifesto authors: Sofia, Lucy, Jaden, Damiana, Plum, Sophia, Maya M., Emily, and Maya V.
Text: "We are humans, sisters, seekers, unstoppable fierce women, empresses of the world! We know how to stand up, show up, take our freedom and fight for it. We support each other because we know that we are amazing! We can build anything and create fire."