"Fear Less. Build More." Tool Tote bag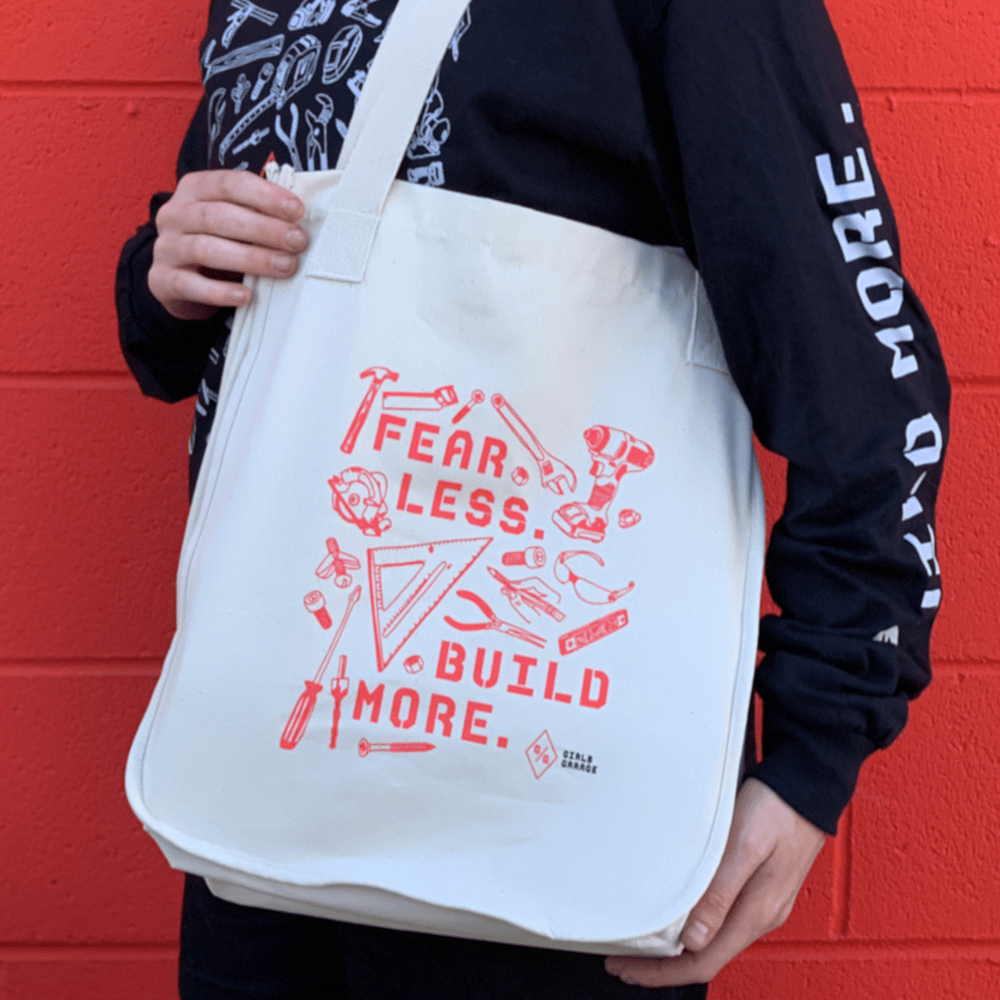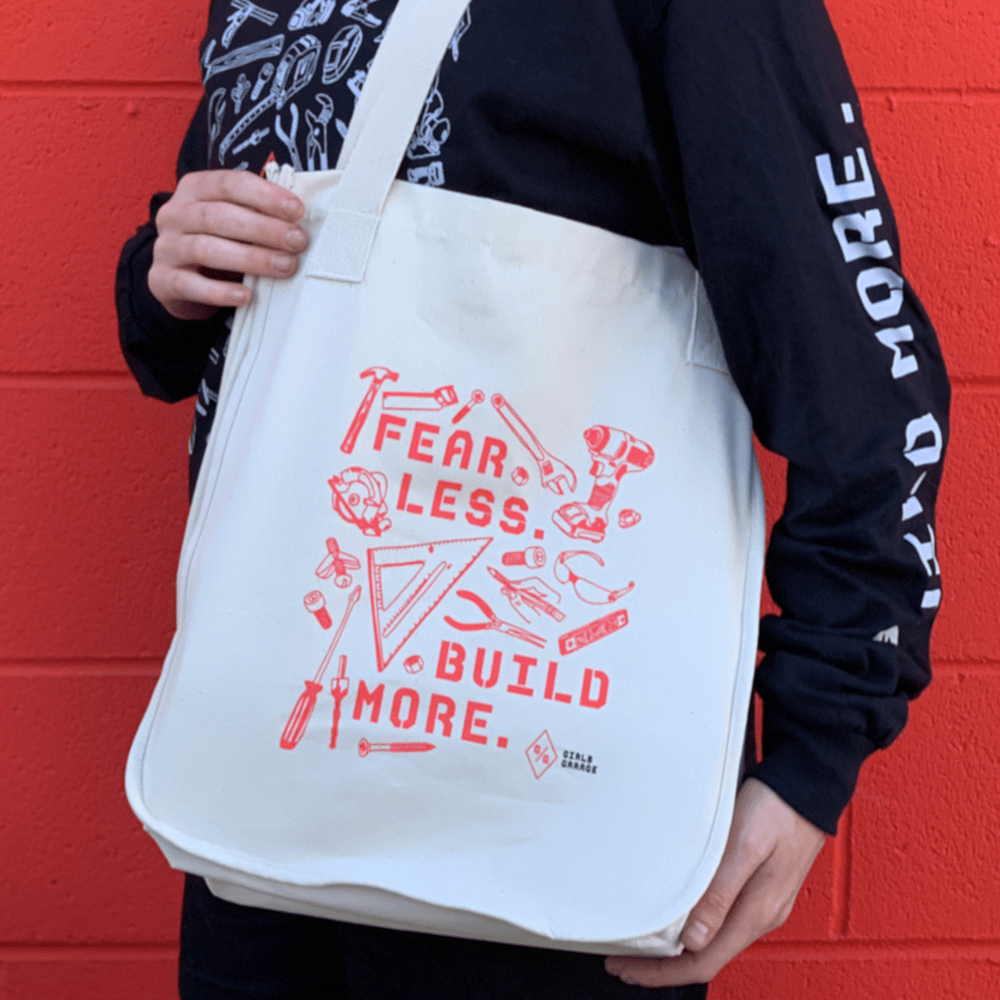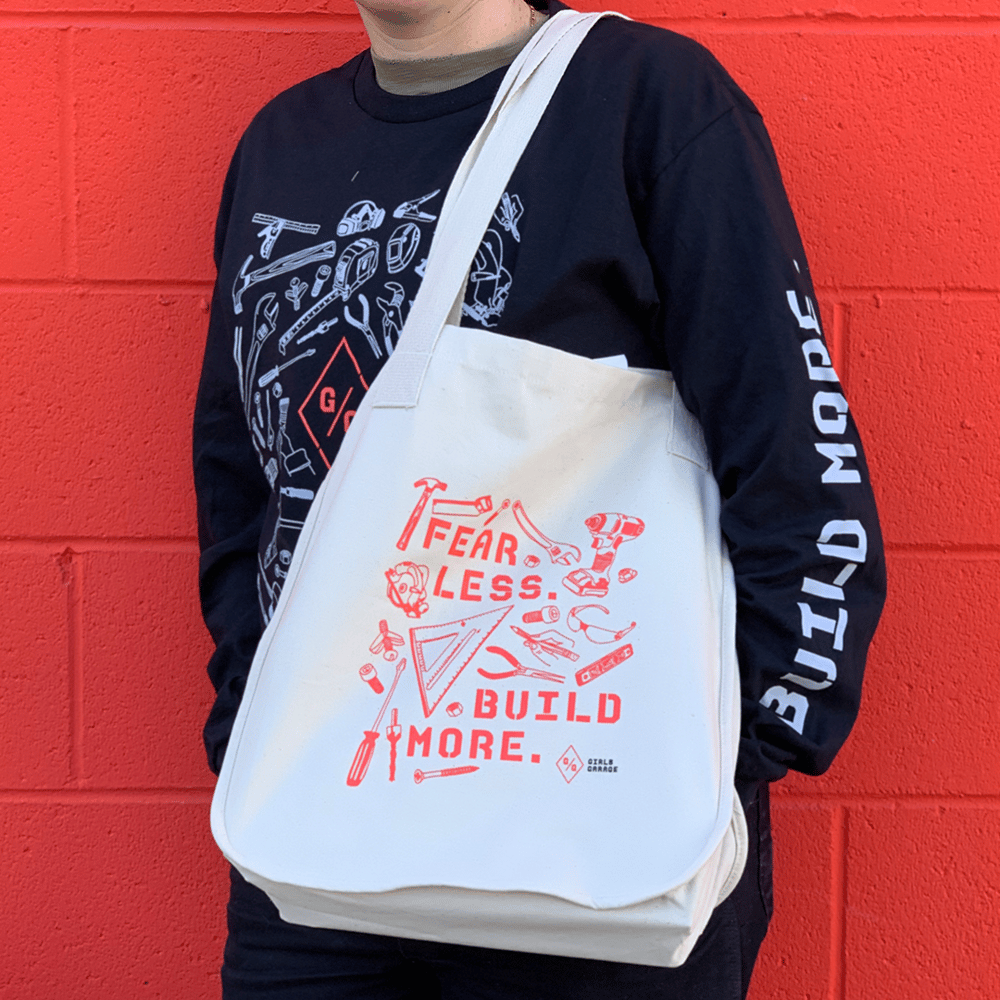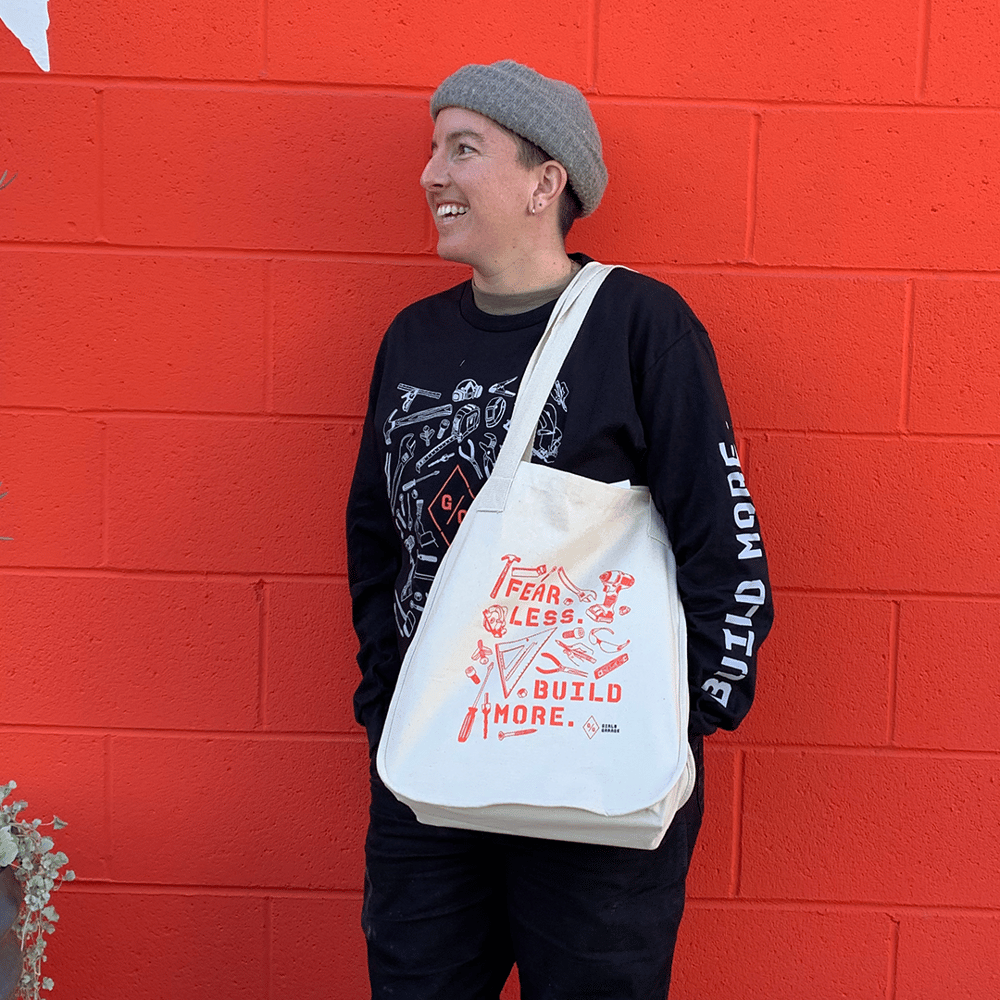 The Girls Garage tote bag is here! This tote is ideal for all your library adventures, farmers-market hauls, and impromptu lunch meetings. Plus, it's sturdy enough to withstand even the most haphazard packing.
Dimensions are 12.5" wide, 14.5" tall, and 7" deep. 100% cotton. Graphic was designed by Tom Tian of Firebelly Design, and the tools were illustrated by Kate Bingaman-Burt, a Portland-based artist, designer, and educator.
This tote is a limited edition item, so order yours today!